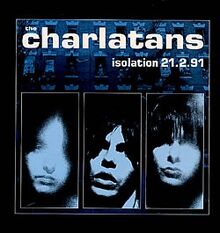 LP / CD
Label / Catalogue No. : Live Live Good CB2 ('official' release)
Released 1991 (reissued 1992)
Tracklisting Edit
Imperial 109
The Only One I Know
You're Not Very Well
Believe You Me
Then
Happen To Die
Flower
White Shirt
Indian Rope
Opportunity
Sproston Green
Between 10th & 11th
Sound Quality Rating: 10 Recorded live at the Metro, Chicago, February 21, 1991, and taken from a stereo radio broadcast. 
Originally issued as a bootleg CD in the US and Canada, then 'upgraded' to an 'official' release on LP, and sold through the fan club (1,000 copies) only.
Also issued as a Canadian only promotional release from Polygram Records in 1992, with a different sleeve.