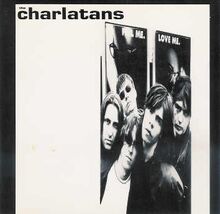 CD
Label / Catalogue No. : No Label ROPE 1
Released 1993
Tracklisting Edit
Page One
Weirdo
Ignition
Tremelo Song
The Only One I Know
Can't Even Be Bothered
I Don't Want To See The Sights
Chewing Gum Weekend
Flower
Then
Happen To Die
Good quality soundboard recording. Recorded live in Japan September 1992, exact date and venue unknown.
'Page One' cuts in.
Ad blocker interference detected!
Wikia is a free-to-use site that makes money from advertising. We have a modified experience for viewers using ad blockers

Wikia is not accessible if you've made further modifications. Remove the custom ad blocker rule(s) and the page will load as expected.